March in Austin was a crazy month, indeed.
One of the biggest events held annually in our hometown is South by Southwest (SXSW). For 10 days the streets of Austin become engulfed by diverse crowds of innovators, artists, filmmakers, photographers, musicians, gamers, comedians, actors, engineers and other folks from all over the world who definitely have fun and maybe learn a thing or two.
Austin is transformed into a giant creative hub of pop-up music showcases, industry meetups, unpredictable nightly parties, surprise guest performances, and all around multi-cultural madness. For SXSW 2019 we were beyond excited to partner with some of our favorite brands and companies for events all around Austin.
This year we were grateful to have worked with companies such as WeWork, Rodeo Austin, Tribeza, Austin Anthem, On Vinyl, Viceland, Food+City, C3 Presents, Taco Deli, Precision Camera, ATMOSPHERE, UTOPiA Fest, Arlyn Studios, For Spite Creative, Fine Southern Gentlemen, Vinyl Ranch, Nowhere Road Presents, Zilker Brewing Co., Jewell Box Janes, Brandon Maxwell, Mod Bikes and local venues like The Liberty, Whiskey Tango Foxtrot, Barton Springs Saloon, Hard Luck Lounge, Kitty Cohen's, Scoot Inn and The Rustic Tap.
We teamed up with our buds at C3 Presents to host two incredible music showcases at Scoot Inn. Day one brought local bands such as Duncan Fellows, Black Pistol Fire, and Otis the Destroyer sharing the stage with touring bands showcasing their music during SXSW. Day two was a female-led music showcase and brought in acts from all over the world including Mexican-Dominican musician Ambar Lucid from New Jersey, WAAX from Australia, Blushing and Swells from Austin and many more.
We escaped the craziness of downtown to celebrate Texas-born renowned fashion designer Brandon Maxwell's debut as a judge on the newest season of Project Runway. Gratitude and love was felt as the night unfolded at Nine Banded Whiskey co-founder Whitney Kroenke's house. Friends and family gathered to honor Maxwell's big debut.
During the Viceland happy hour, guests enjoyed cotton candy and Nine Banded Whiskey (quite the unique pairing) as they showed off their skills out on the rollerskating rink.
We were honored to end SXSW with our dear friends at Arlyn Studios. For two days, Arlyn hosted an incredible lineup of musicians including Paul Cauthen, Leon III, Blackillac, Medicine Man Revival, The Last Knife Fighter and more. The energy was pure, the music raw, and the crowd very well nourished.
We can't wait to do it all over again next year, but for now scroll through these photos to see how Nine Banded Whiskey does Austin in March.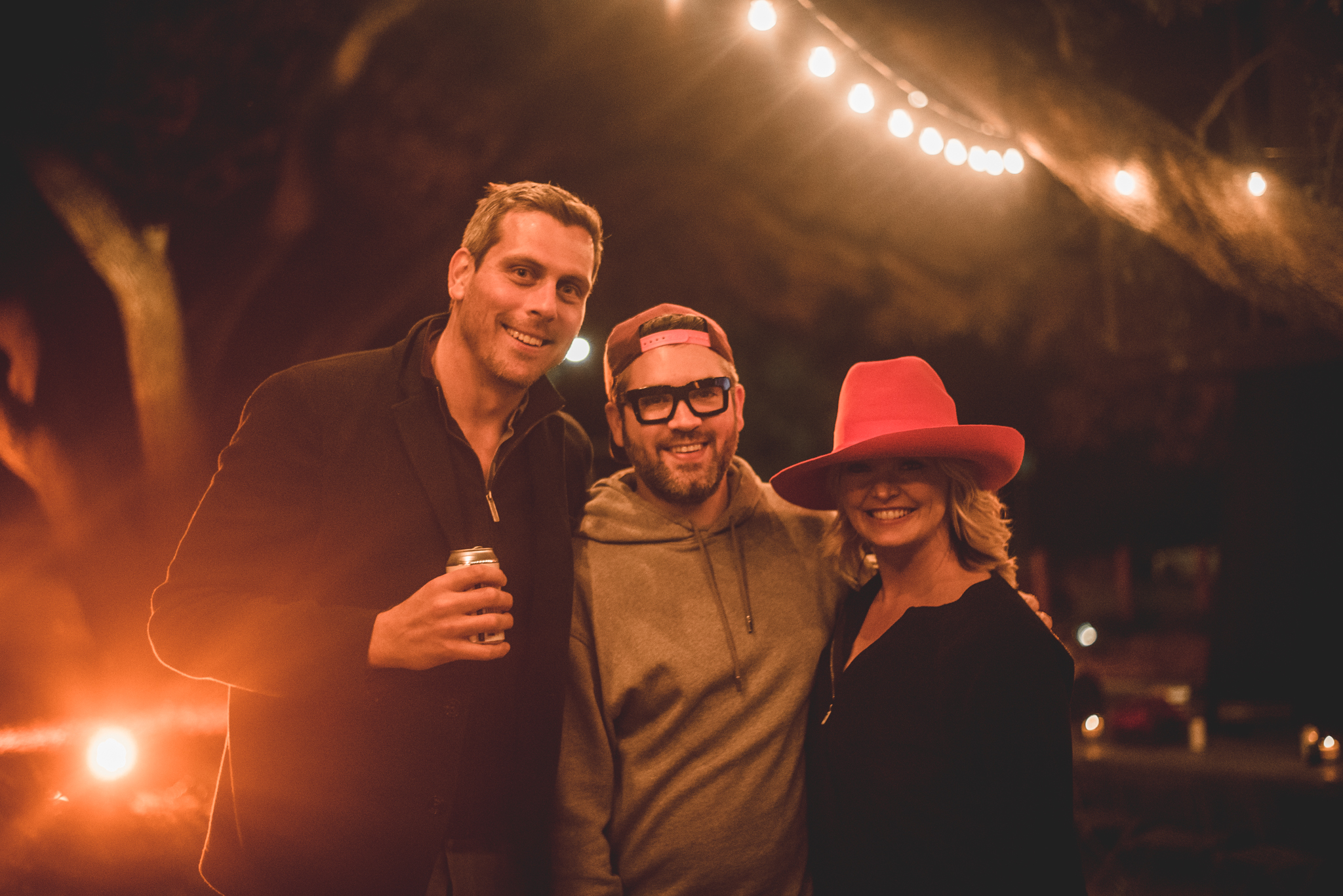 Photos by Renee Dominguez and Brittany Hallberg